[Beauty Products] + [Toys] + [Books]+ [Cds/Vinyl] + [ETC.]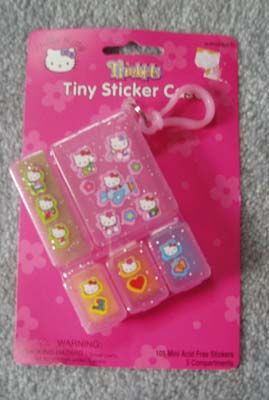 Hello Kitty Sticker Case Set
$2.00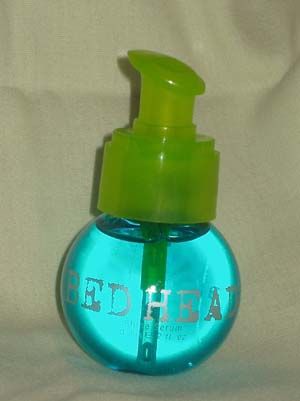 Bed Head Girl Toys - Shine Serum
-New, Unused
-Info On the bed head site : http://www.tigihaircare.com/us/products/
Scroll till you see the one in the picture above.
- Suggested Retail $16
Price: $8 (That's 50% OFF!!!)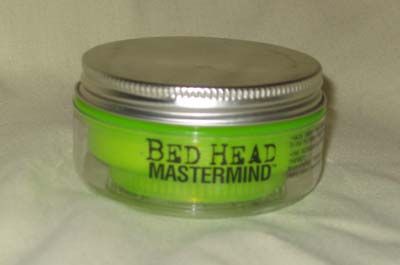 Bed Head - Mastermind
- New, Unused
- Oringal store price sticker is half taken off on bottom of jar.
- For speration, texture, and Shine.
- More info on site: http://www.tigihaircare.com/us/products/ Look for the picture.
- Suggested Retail: $17
Price: $8.50 (50% off!!) <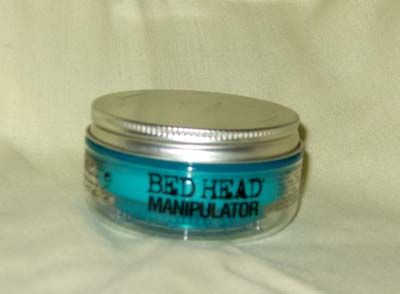 Bed Head - Manipulator
- New Unused
- Orignal store price sticker half taken off bottom
- For Spiking, Twisting dreads or Body and Texture.
- More info on site: http://www.tigihaircare.com/us/products/ look for picture
- Suggested Retail: $17
Price: $8.50 (50% OFF!!)
SOLD!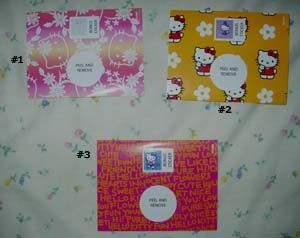 Hello Kitty Mini Ipod Stick On Covers
- Will only fit the Ipod Mini
50 Cents each.
$1 for all 3
RELISTED!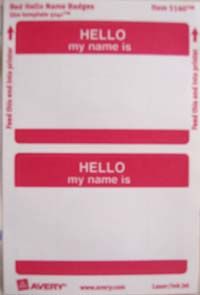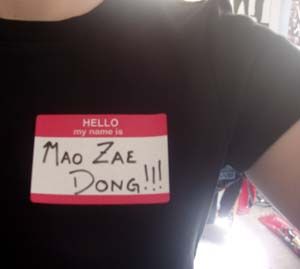 Red "Hello My Name Is... " Stickers
- Great for back to school fun, give your self a new funny name everday!
- Come in a sets of 5 sheets (thats 10 stickers)
- Can be printed on useing a printer.
$2 a set.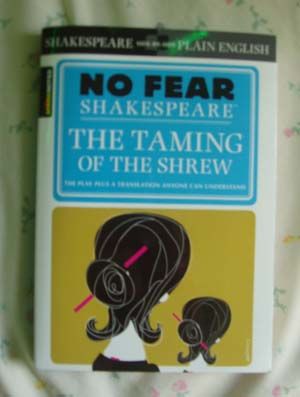 Shakespeare's The Taming of the Shrew - No fear addittion
- Required reading by most High Schools.
- "Used": I think I skimed though it once, and it spend sometime In my locker.
- This book is the No fear addittion which means, one side has the orginal writing and the other side has in writen in modern english so it is very easy to understand.
- Lots of helpful commentary
- Compleate character list with discriptions
$4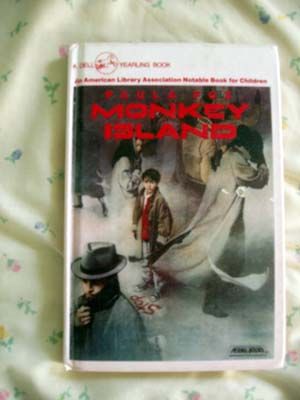 Money Island by Paul Fox
- Required school reading by some schools.
- Books some what old but in very good condition for its age
- Hardcover.
$3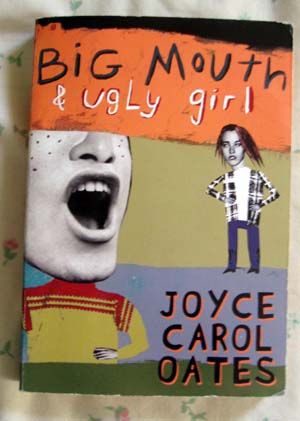 Big Mouth & Ugly Girl by Joyce Carol Oates
- Required reading by some schools.
- Bought new last year, has been read though once.
- Very good book
- Soft Cover
$4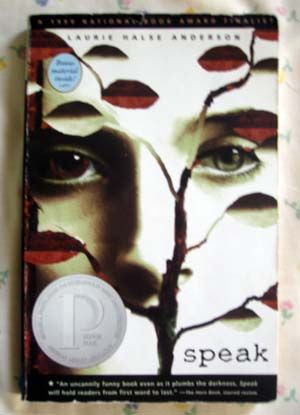 Speak by Laurie hanlse Anderson
- Required reading by some schools.
- Bought new last year and in good condition except for the missing corner on the back cover.
- Read though once
- Very good book, I recommened this even for outside of school reading.
$4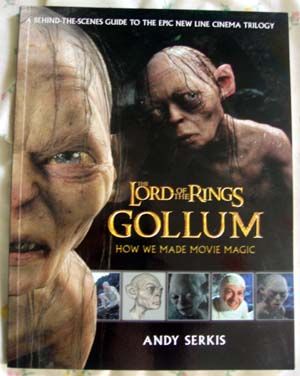 LotR Gollum: How We Made Movie Magic by Andy Serkis
- A behind-the-scenes guide that shows how they made the movies, mainly focuses on gollum
- read though once, in very good condition, like new
- Filled with many high quality pictures.
- very interesting read even if you don't like LotR, Its even better if you do like the movies/books.
- This is a larger book, about 8" x 11"
$5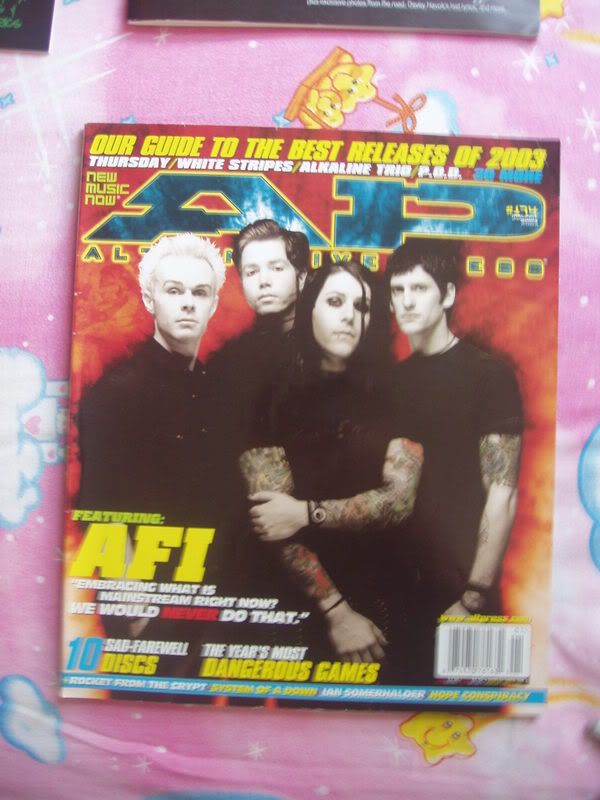 AP magazine #174 January 2004 Featuring: AFI issue
-In great shape
-All pages intact
-All color
-Read maybe once, twice at most
$4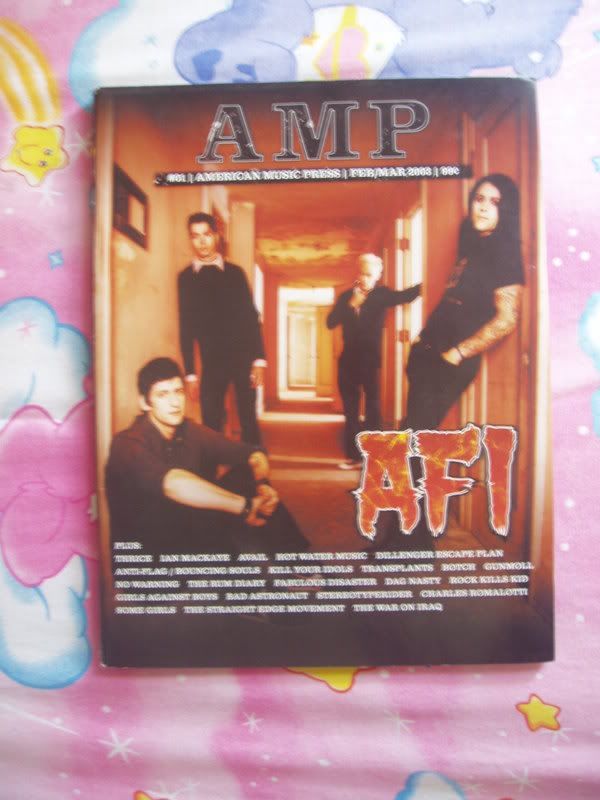 AMP magazine #01 Feb/Mar 2003 Featuring: AFI
- American Music Press magazine with afi on the cover and artical inside
- color cover, black and white inside print.
- Read maybe once, twice.
- In great shape.
$1

Front: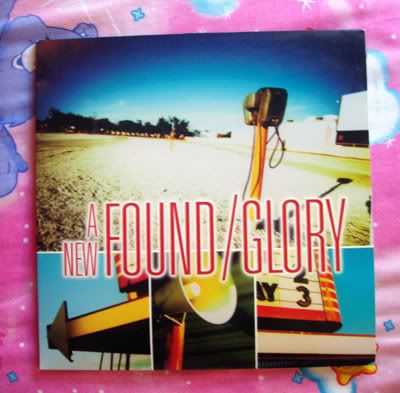 Back: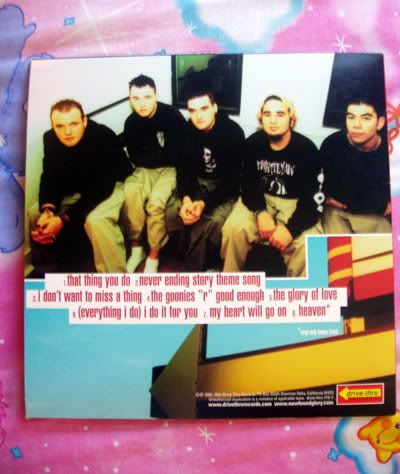 Inside: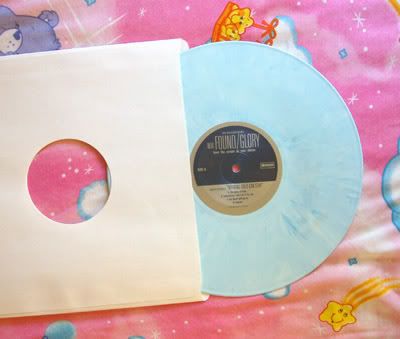 Newfound Glory From Your Screen to Your Stereo Limited Edition Blue vinyl
New, Unplayed
- Limited Edition Light Blue Vinyl
- Collectors Edition
- Almost Mint
$10

Front: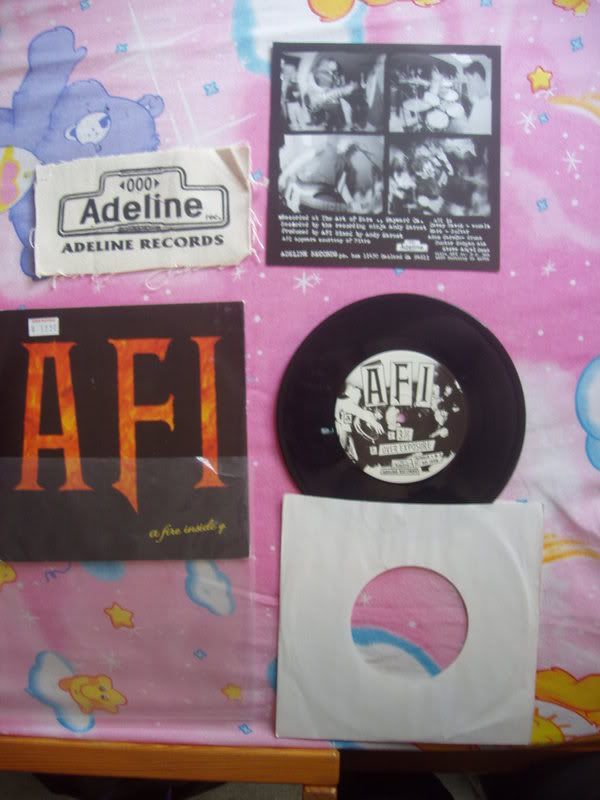 Back: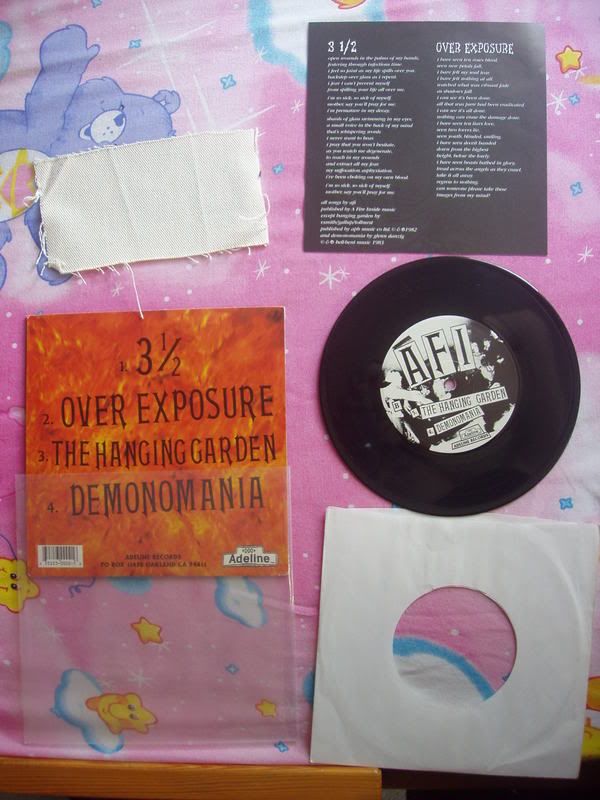 AFI A fire inside EP record
- Comes with EVERYTHING in the original package:
*The Record
*Lyrics Sheet
*Adeline Patch
*Record sleave and Clear outside cover
- Played only a few times
- In great shape
$10

Front: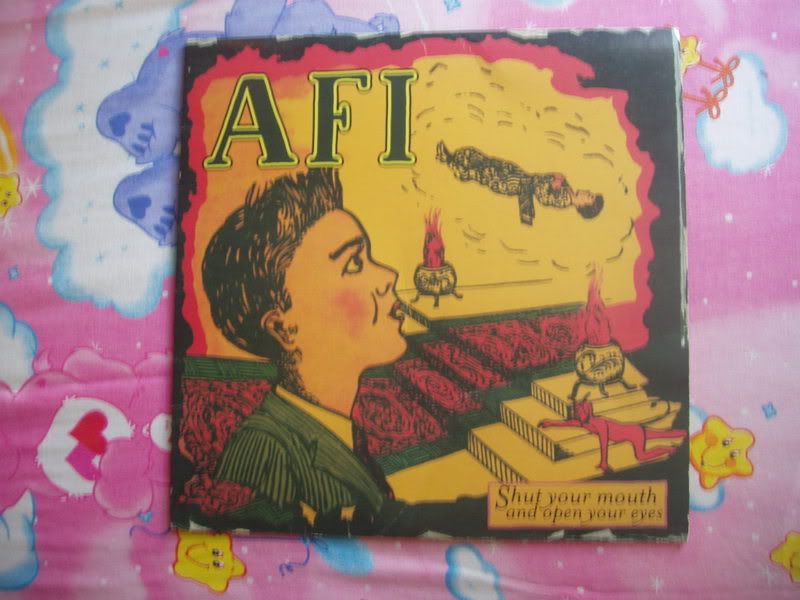 Back: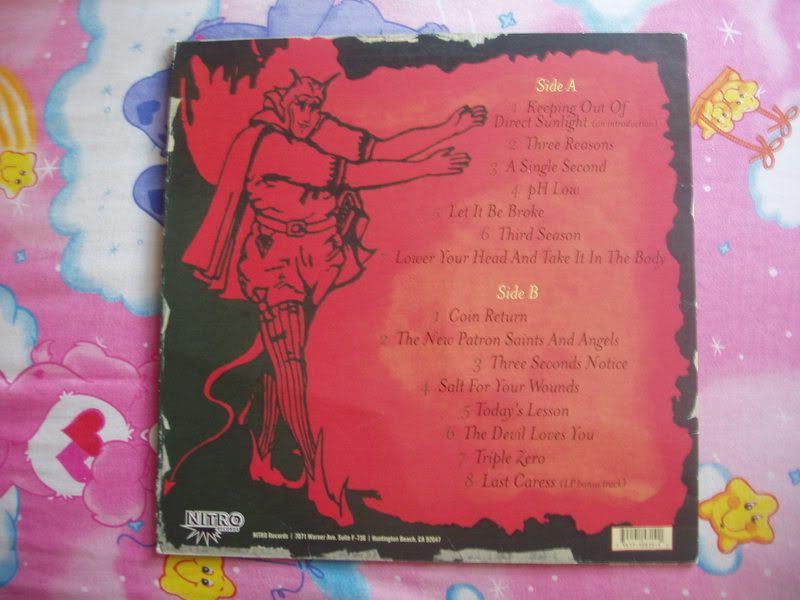 Inside Front: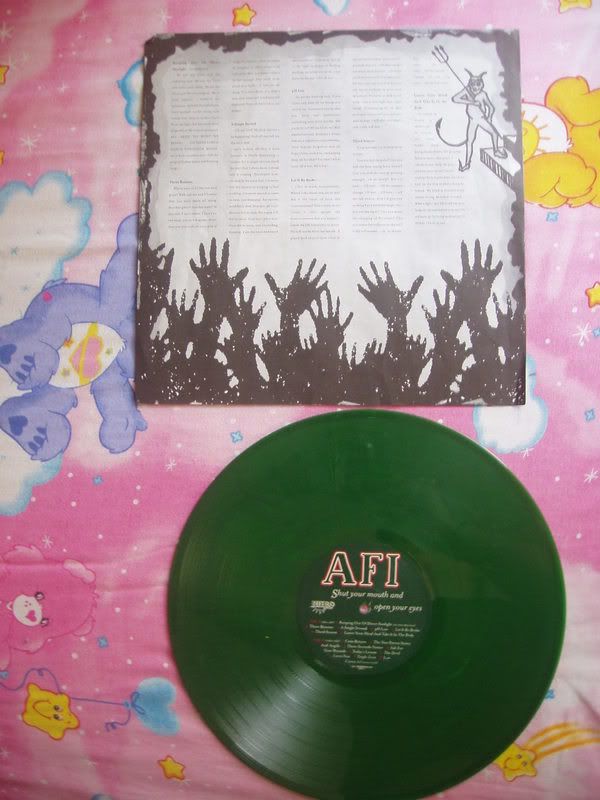 Inside Back: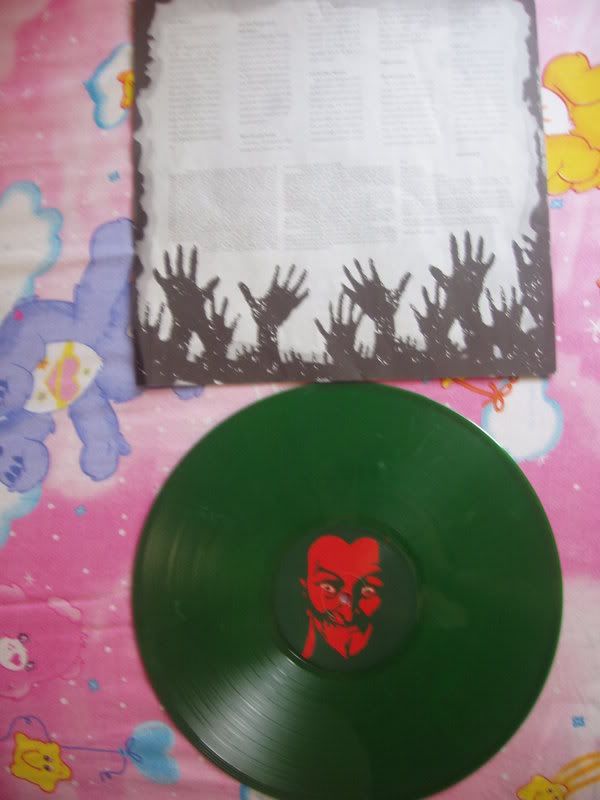 AFI Shut Your Mouth and Ppen Your Eyes GREEN Limited Edition Vinyl
- This is a green colored limited edition record
- opened, but in great shape.
- Listened to only a few times
$20

Front: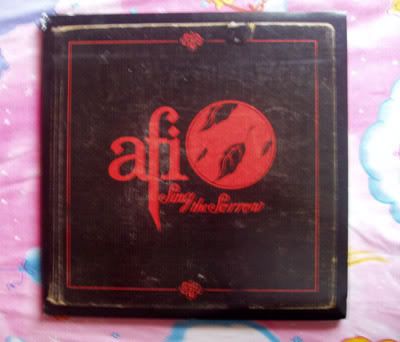 Back: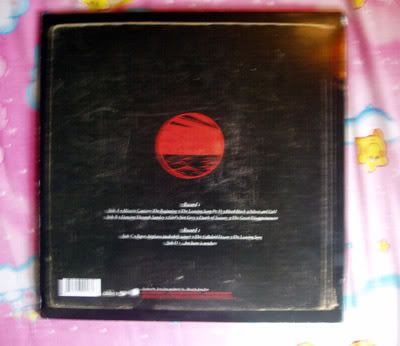 Inside: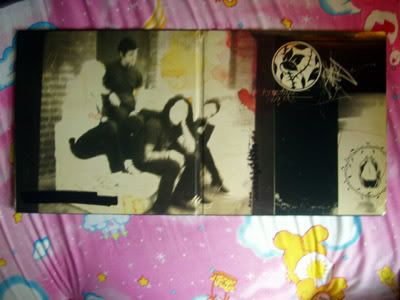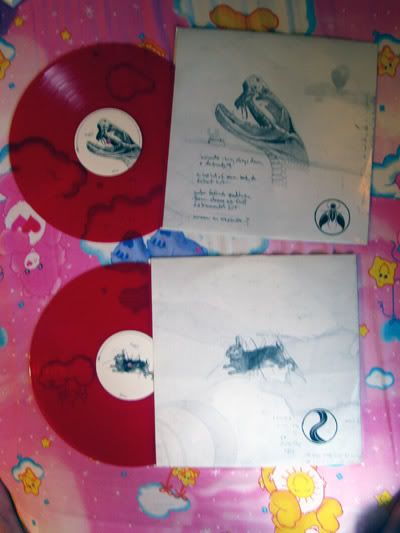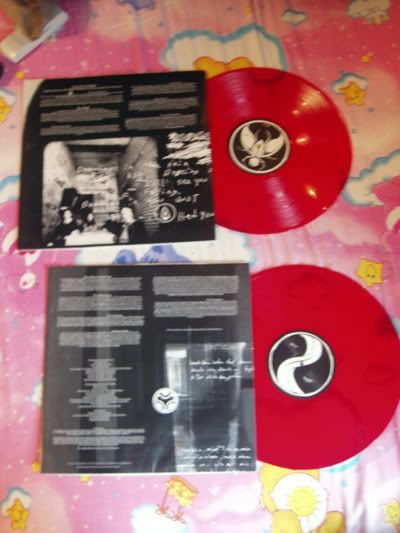 AFI LIMITED EDITION Sing the Sorrow Red Vinyl
Opened
-Limited Edition, don't know exactly how many but you can't buy this anymore.
-Great Collectors Item.
-In almost mint condintion.
$35

Front: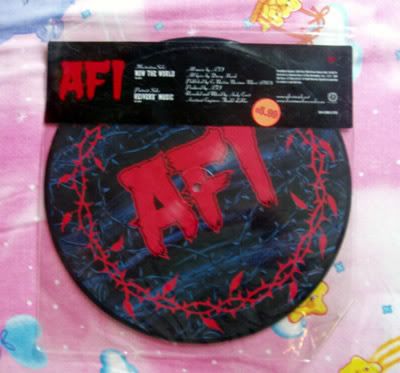 Back: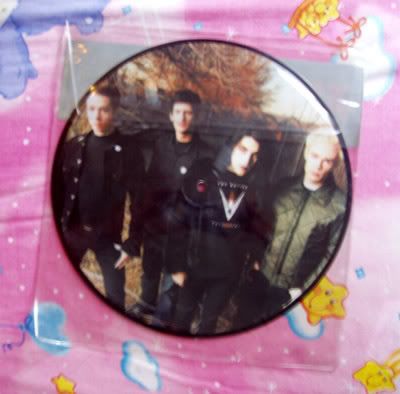 AFI Picture Disc
Unplayed, (But Opened? i'm not sure if this came wraped or not)
- Features Now the World and Reivers' Music
- New played
- Great Collectors Item
$20



**If you leave a comment or email me about Items, PLEASE follow through! I don't care if you end up telling me you don't want to buy it. It makes you look good, keeps me happy, and keeps my business running smoothely. Also DEADBEATS WILL BE REPORTED!!!**